Ball lentils
ingredient:
150 g of red lentils;
125 g of rice;
1 carrot;
1 onion;
2 teaspoons. spoon ground linseed;
500 ml tomato juice or puree (trade wind);
100-200 ml of water;
1 tea. a spoonful of dried basil;
1/2 tea. spoon of garlic powder;
1/2 tea. spoon of smoked paprika powder;
salt;
black pepper;
oil (for frying).
Make:
1. Boil rice and lentils separately.
2. Coarsely grate carrots, cut onions into cubes. We fry these vegetables.
3. Put lentils, rice, half of fried carrots with onions, flax seeds, spices in a bowl and mix.
4. Form a small ball from the obtained mass and place it in a pan.
5. Mix the tomato puree with water, season with salt and pepper (you can add bay leaves or curry, season with your favorite spice mix). Pour the dumplings. Simmer on medium heat for 20 minutes.
6. Served with fresh vegetable salad.
Blogger photo. / lentil balls
Pear lemonade with herbs
ingredient:
3 medium-sized pears;
150 ml of water;
50 g of maple syrup;
30 g of lemon juice;
1-2 thyme sprigs or 1 tsp. a spoonful of dried herbs;
1-2 sprigs of rosemary or 1 tsp. a spoonful of dried herbs;
600 ml carbonated water.
Make:
1. Grate the pear or cut it very finely and put it in the pot. Add water, maple syrup and herbs. Bring to a boil, stir for 1 minute, remove from heat and leave for 10-15 minutes.
2. Strain, season with lemon juice and chill.
3. Pour the prepared syrup into a jug and fill it with carbonated water.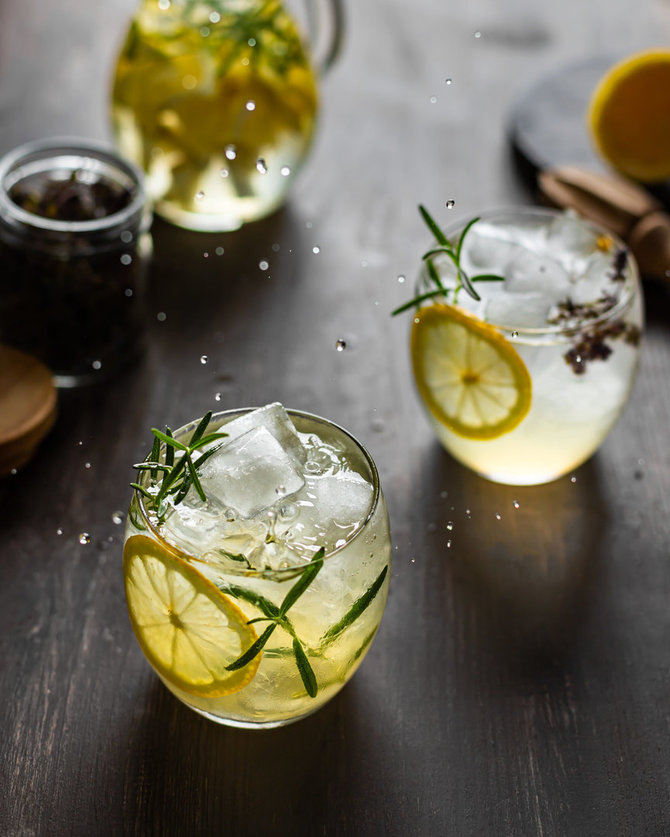 Blogger photo. / Pear lemonade with herbs
These recipes are from the non-profit plant-based project Tapk auGalingas and vegan nutrition blog (this time Oksana from Healthy recipes). The "Be Strong" project inspires you to eat delicious and filling food, try new dishes that you haven't tried yet and adapt your favorite foods by including other plant products. Look for exciting new auPowerful recipes every Monday in 15 minutes!