Yield: 3-4 servings
Time: 30 minutes
ingredient:
1 jar of canned lentils
200 grams of whole wheat pasta
125 grams of Alpine cheese
1/2 celery root
2 medium carrots
1 medium onion
3 tomatoes
2 cloves of garlic
celery greens
dill
oil
1 bay leaf
3-4 allspice peas
black pepper
sea ​​salt
Preparation:
Tomatoes are peeled and cut into cubes.
Cut vegetables into small cubes, chop garlic.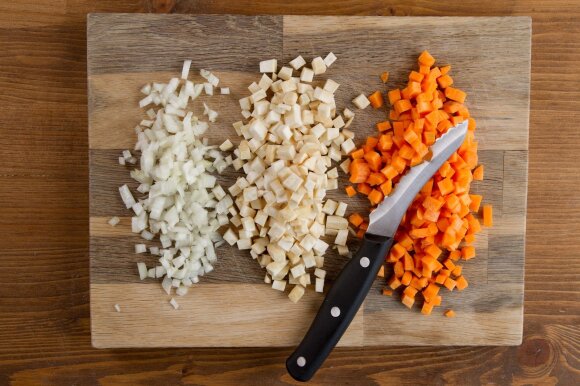 © company archives
Fry the onion in a little oil. Add garlic, celery and carrots, stir and fry for 10 minutes on low heat.
Add the chopped tomatoes and simmer on low heat until the vegetables wilt.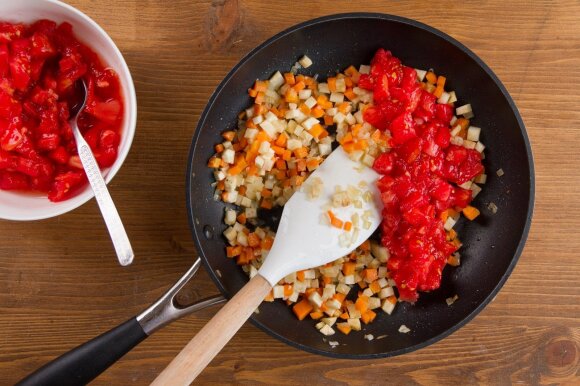 © company archives
Add canned lentils, bay leaves, allspice, add salt and freshly ground black pepper to taste. Mix everything and heat.
Cook the pasta according to package directions, drain.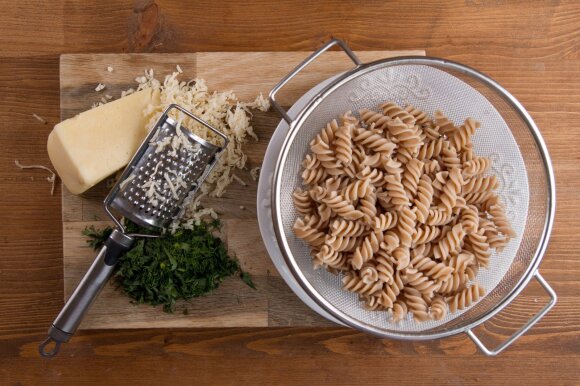 © company archives
Grate the cheese on a fine grater.
Finely chop celery and dill.
Mix the pasta with the sauce, sprinkle with cheese and herbs and serve.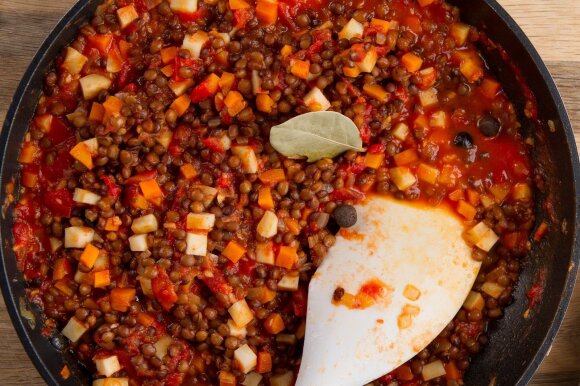 © company archives
Delicious!
It is strictly forbidden to use information published by DELFI on other websites, media or elsewhere or to distribute our material in any form without permission, and if permission is obtained, must credit DELFI as the source.